"Whatever the project, she produces engaging and practical design solutions that delight."
Claire has design-agency and client-side experience dating back over 20 years. The diversity of her clients means her work spans a broad range of industries and disciplines, providing solutions for evolving platforms.
Talking all the languages of customers, businesses, users, and developers is a valuable skill; Claire covers all areas from briefing to information architecture and wireframes, slick visual designs, prototypes, and UAT.
Always working closely with the client/stakeholder, project managers and developers alike, her UI designs are creative yet practical, and the clarity of the end goal is maintained throughout the entire process.
Overall, functionality and design are equally important in producing a user-friendly product. Claire believes in solid collaboration between designers and programmers to ensure a seamless user journey (UX).
Claire has many recommendations from clients, employers and colleagues. View her view her CV and her profile.
So, what is Art Directions?
Claire has run Art Directions Ltd successfully for a number of years, providing a broad range of design services to numerous clients. Her company was dormant for a time when she chose to work for a bigger company, but it is now up and running again and you can view her portfolio here.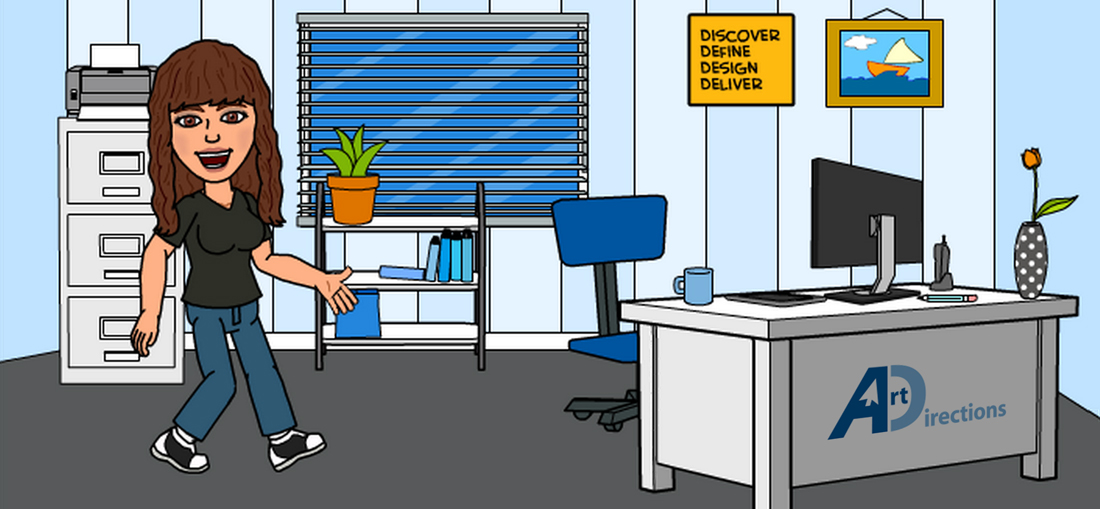 Industry experience
Claire's previous clients and employers are from diverse industries. Whatever the industry, the design process is essentially the same:
Discover ⇒ Define ⇒ Design ⇒ Deliver
Design & marketing
eCommerce & retail
Education
Finance
FMCG
Healthcare & pharmaceuticals
Real estate
Software development
Sport & leisure
Telecoms & technology
Transport & logistics
Disciplines
Claire is an accomplished multi-disciplined designer (with developer skills) with over two decades of experience in the following creative disciplines:
UX & UI
Responsive design
Websites
Mobile apps
Interactive & multimedia presentations
Audio & video
Online banners
Advertising
Branding, logos & identity
Print (flyers, datasheets, business stationery, brochures, packaging, event graphics, etc)
Photography
Illustration
Software & language skills
Claire is always adding new strings to her bow, but she's a fast learner so getting those 5 stars won't take long!
Adobe Creative Cloud, InDesign,
Illustrator, Photoshop, typing 70WPM
Acrobat, After Effects, Audition, Axure, DreamWeaver, Flash animation, Flash AS2, PowerPoint, Premiere, QuarkXPress, Soundbooth, SoundForge, Word
Balsamiq, Encore, HTML & CSS, various CMS, Visio, Basic French
Excel, Expression Blend, Fireworks, Flash AS3, InVision, Visual Studio, XAML, XML